VIDEO: Glass Shattering Hit!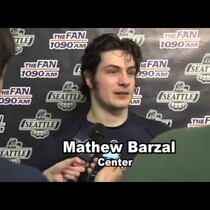 Posted February 26th, 2014 @ 9:47am
Last night in Kent at the ShoWare Center, Seattle Thunderbirds defenseman Evan Wardley had one of the hardest, cleanest body checks you will ever see. When we get the NHL to Seattle, these hits could be commonplace. Go to the 4:35 mark on the video to see how hard the hit was and the result of the check.
More from Seattle's Sports Radio 950 KJR