Last Hawks road playoff win..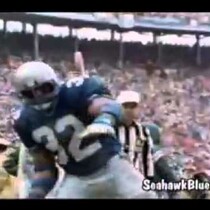 Posted January 3rd, 2013 @ 6:27pm
..in Miami. December 31st, 1983. Largent, Krieg, Warner and Co. took out the Dolphins at the Orange Bowl. The Seahawks haven't won a road playoff game since. Lets hope that changes Sunday. Check out the video below for the highlites from that day 29 years ago..
More from Seattle's Sports Radio 950 KJR